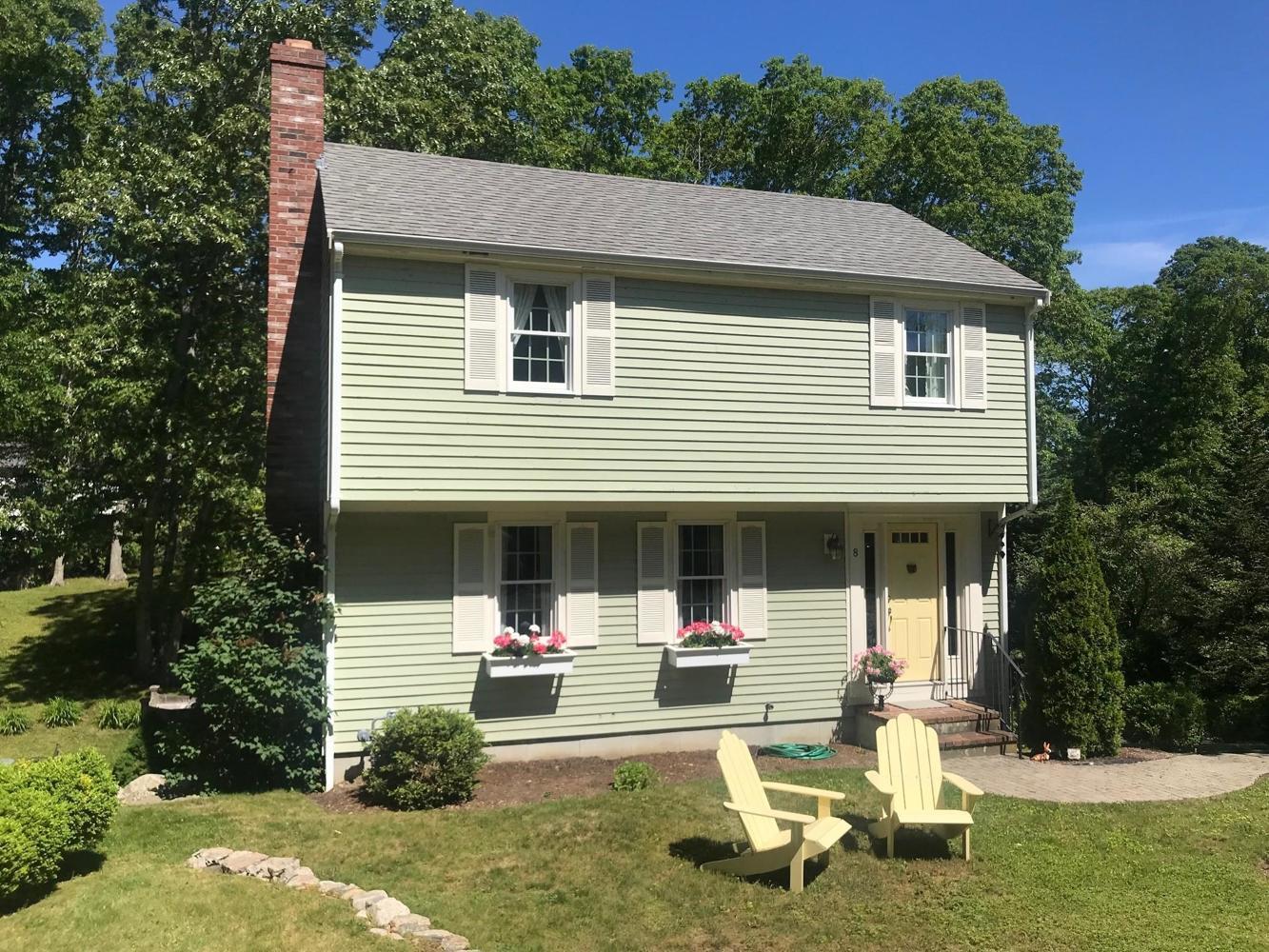 Foundations, Doors, Windows, Trim
The basic structure and foundation is the heart of any home.  We start by thoroughly inspecting all the structures of the house, including the foundation, doors, windows and trim.  We look for water infiltration issues, rot, mold, mildew and other issues that can affect the structure of your home.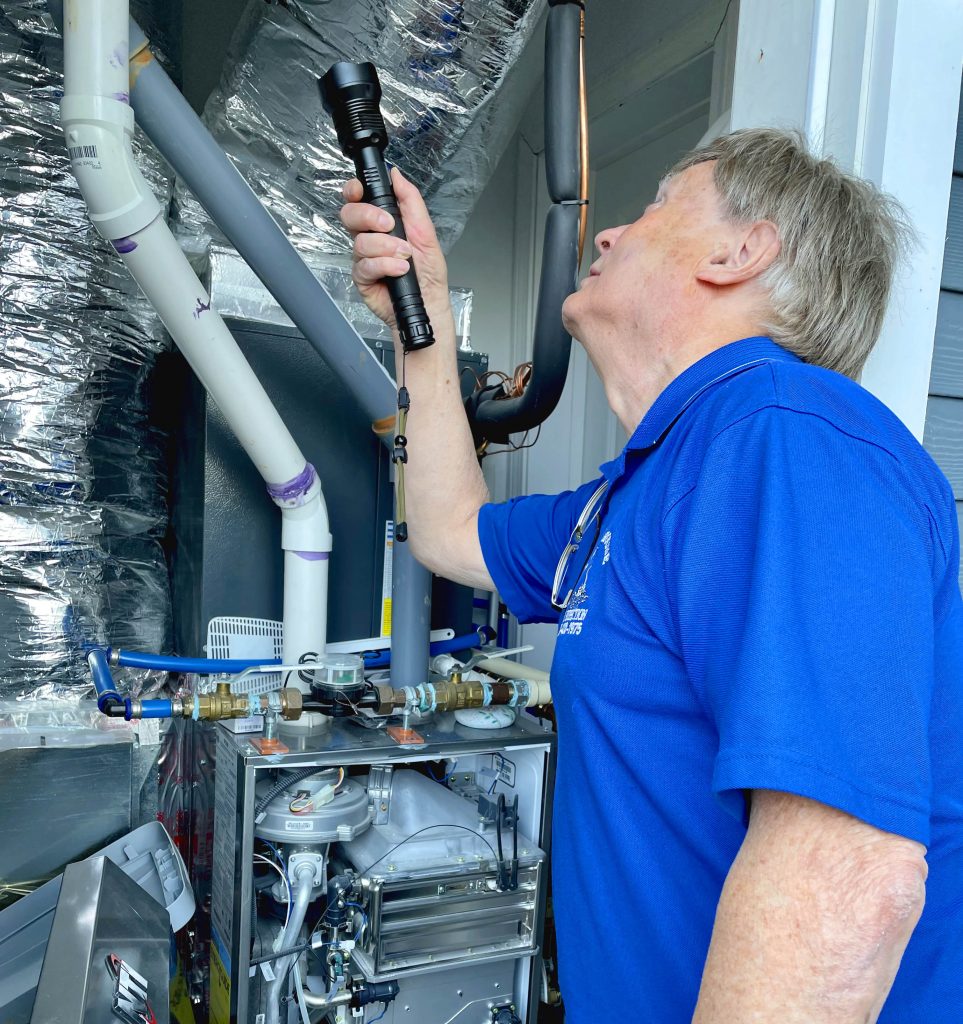 Heating and Cooling Systems
Plumbing, Furnaces, Fixtures, Main Shutoff
The heating and cooling systems are crucial components of any home. A system that doesn't function could mean costly repairs. We inspect the entire system and inform you of any issues, so you can assess costs before purchasing your new home.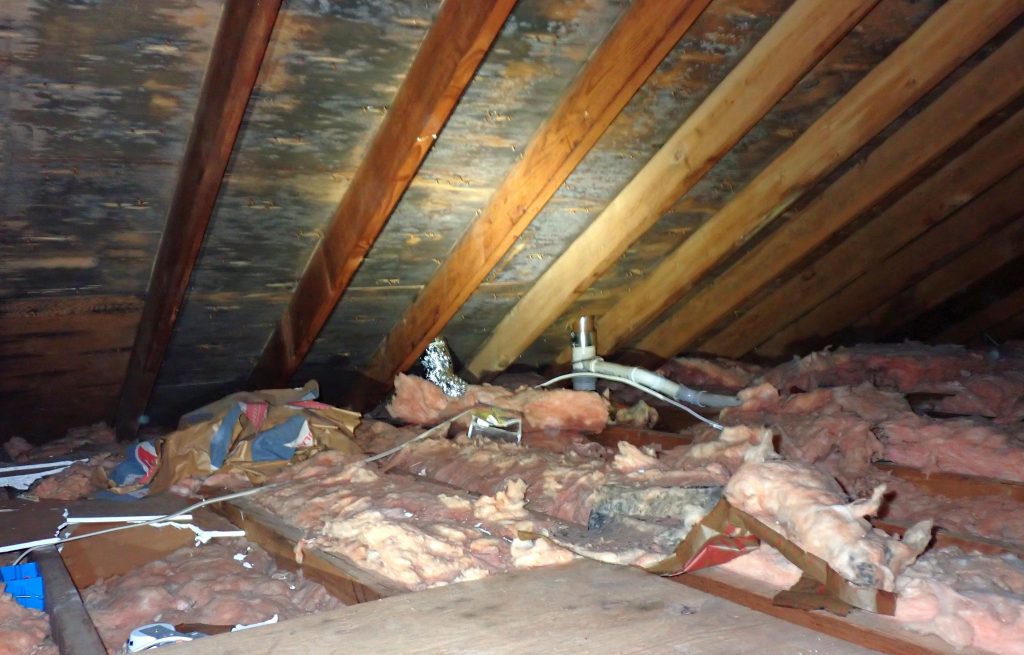 Roofs, Attics, Gutters, Downspouts
Moisture can find its way into your attic and other areas of your house causing decay, rot and mold if the roof structure is not sound. 
We inspect the condition of the roof, plus flashing, gutters, insulation and ventilation.  We'll locate and include any issues in your report, and give you an assessment of the approximate life expectancy for your roof.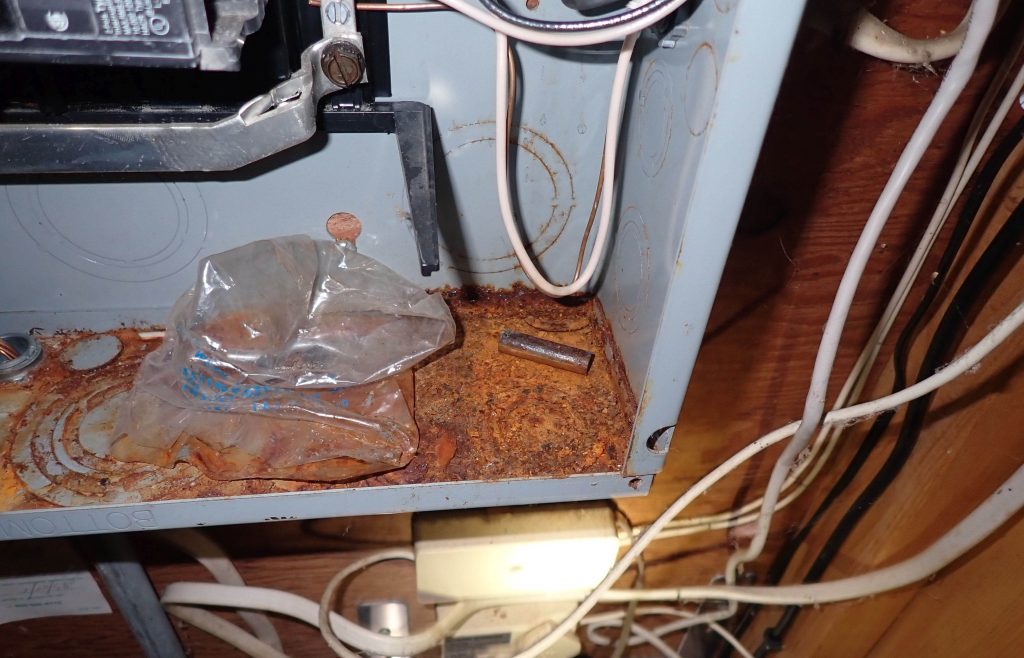 Rust in the Main Circuit Panel
Electrical Panels, Breakers, Fuses, Grounding, GCFI, AFCI Outlets
The electrical system is a fundamental component of a home.  Undiscovered issues could lead to costly repairs, and be a hazard to your family's safety.
We carefully check the electrical system including the electrical box and other components, and point out what may need attention in your report. 
Radon is a naturally occuring colorless, odorless radioactive gas that is present in some homes.  It is the number one cause of lung cancer among non-smokers, according to EPA estimates. Overall, radon is the second leading cause of lung cancer.
We are certified radon measurement specialists utilizing the latest technology.  Radon measurement is fast (a test is complete in two days) and accurate, and will inform you if any radon mitigation measures are necessary.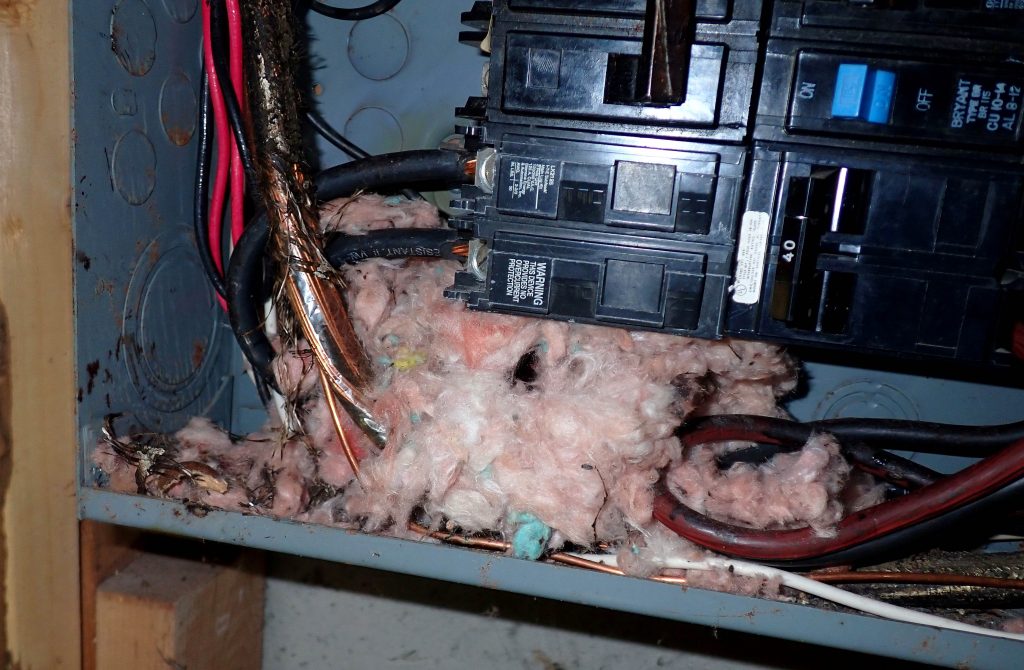 Mouse Nest and Droppings in the
Main Electrical Panel
Structural Damage from Pests
The outside likes to try to find its way into your house.  Mice, ants, cockroaches and even birds may find their way into any warm and inviting house looking for refuge.
We look for structural damage from pest infestations and we'll point them out so you can make a more informed purchasing decision.
We've inspected thousands of homes in 24 years, and are skilled at recognizing  signs of potential problems that will preserve your family's safety and avoid more costly repairs down the road. 
Your Inspection also Includes...
It's a good idea to be at your inspection.  But if you can't, we have you covered!  Your detailed home inspection report is divided by each section of the house, accompanied by the photos we took of that section. All of our findings are organized and detailed in an easy to read report.  We'll highlight any problems or deficiencies found during your inspection, and include some recommended steps to remedy those problems should you decide to purchase the home.